Running can't be forced - to move efficiently our joints and muscles must organise for each step within about 0.2 seconds - much too fast for us to consciously control.
Finding Form is an online course I've adapted from my live workshops - it'll feature a daily movement focus and practice session over a 3 week period, where you'll learn to apply some simple yet powerful principles and techniques that will help you find your natural, efficient, running form.
Week One - Reset
How you breathe can change your O2 uptake, running efficiency and cognitive function - you'll learn techniques to restore natural, high performance breathing
Learn why a loss of mobility in certain joints can have a body wide impact on performance, and how restore their function
Introduction to performance core training - learn why the core is an intelligent, dynamic system and needs to move
Week Two - Rhythm 
Learn why Central Pattern Generators and your "Spinal Engine" are crucial for efficient running gait
Improve hand and foot rhythm and coordination for smooth, powerful running
Exploit your innate reflexes for effortless, efficient movement
Week Three - Reaction
Develop your awareness of how your feet are striking the ground, and learn to feel the reaction from the ground
Explore different foot and body postures for whole body elastic running
Learn how to change your running to remain light and efficient on different terrain
This is an approach which will help you develop efficiency and freedom of moment, whilst giving you the tools to become a stronger, more resilient runner. You'll develop a unique programme of joint mobility, core function and elastic strength together performance breathing techniques which will provide you with a framework to develop the skill of running by feel.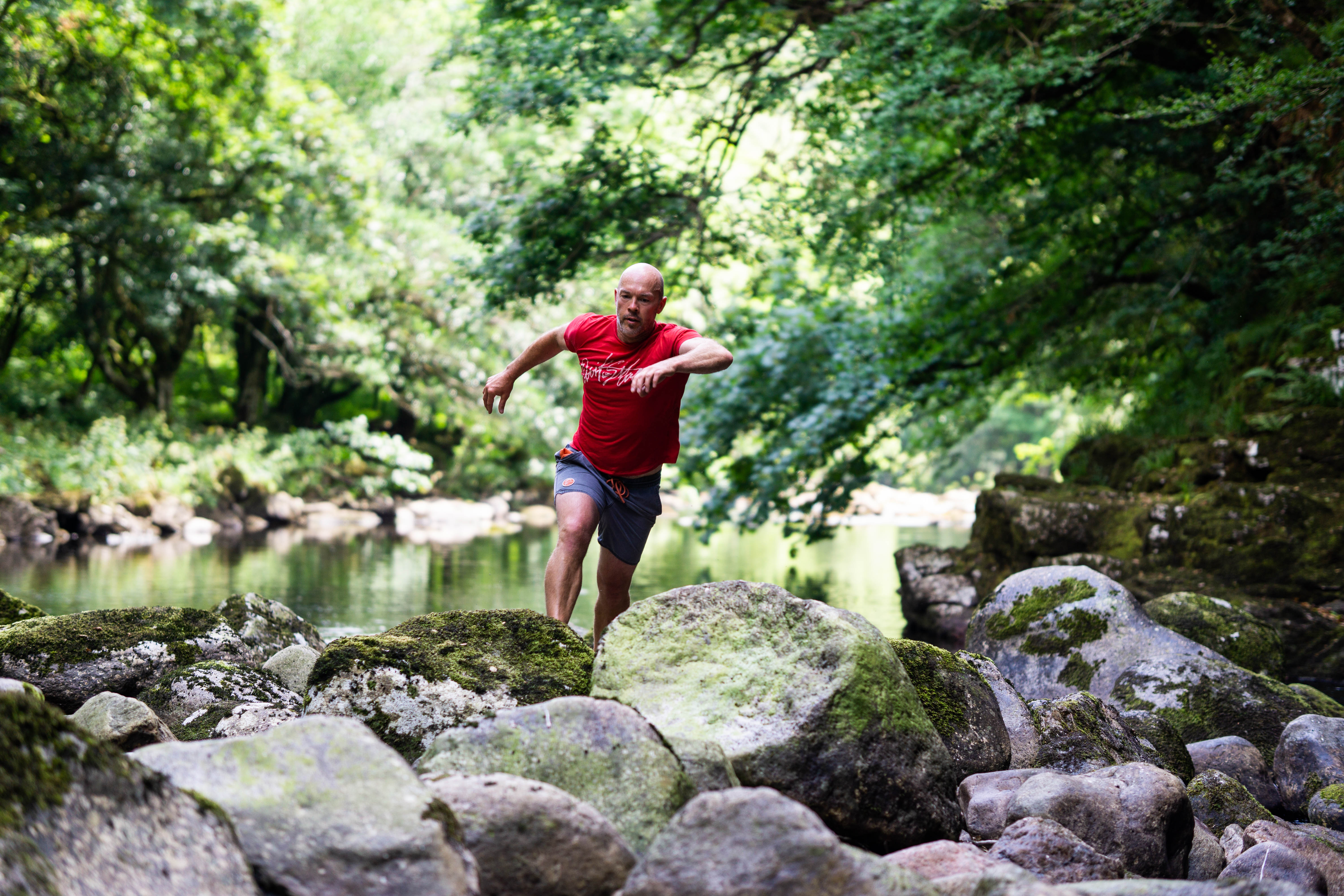 I've been working with runner and many other athletes for over 20 years, developing my understanding of human movement and locomotion. I believe movement freedom is the ultimate aim of any training programme, which should give us the tools to become our own coach in our chosen sport.
Use this for a heading.
Use this area for description text.
Use this for a heading.
Use this area for description text.
Use this for a heading.
Use this area for description text.